Detox Foot Pads & Patches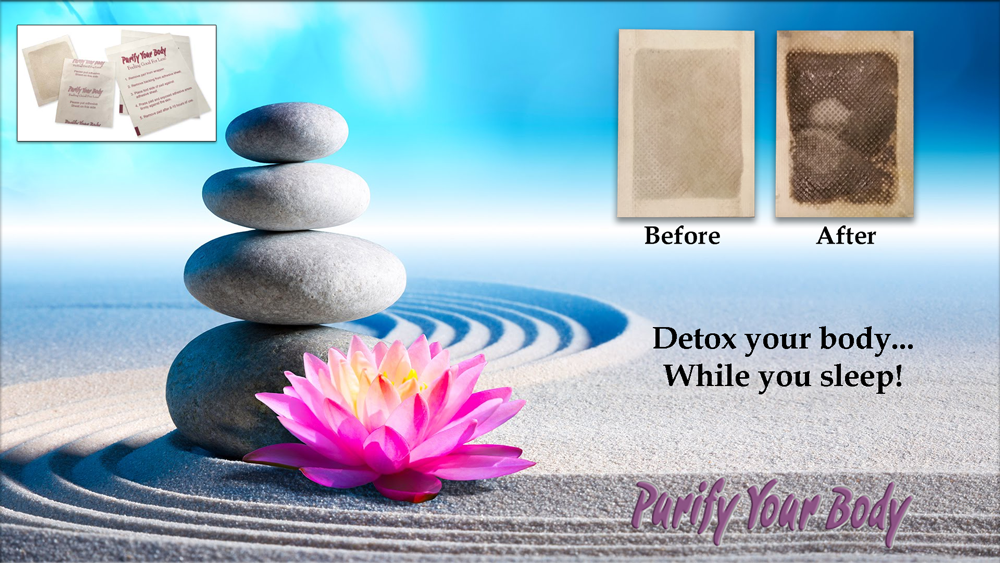 Welcome to Purify Your Body and a new beginning in your journey to optimal health. My name is Rebecca and this is my website. I have been selling detox foot pads (foot patches) since January 2005, and have an overwhelming desire to help others achieve the health that they want. Recently I have added a couple more products to my website that I highly recommend and use myself:
Mag07, NutranaSilver, and Zeolite Pure are products that I re-sell. Overall, the detox foot patches are my main product and always will be. If you have any questions about them, even if you did not purchase your foot detoxification products from me, please feel free to email me. I also started my line of herbal tinctures back in September 2019, and I make them myself. These are potent forms of herbal medicine!
TEXT "Detox" to 77222 to subscribe to our text list for detox foot pads and receive $5 off your next purchase of anything on the website.
TEXT "Silver" to 77222 to subscribe to our text list for nutranasilver promos and receive $5 off your next purchase of nutranasilver.
JOIN OUR FACEBOOK COMMUNITY BY CLICKING HERE
I guarantee no fillers in my detox foot pads. Other foot pads have over 50% fillers in them, making them practically useless. They are a scam. Do not be caught up in the scam. I have the best quality detox foot patches at the lowest price on the internet. I offer a money-back guarantee if you are unsatisfied.

I now accept phone orders for our detox patches. If I am unable to answer the call, please leave a message and I will return your call as soon as I can. Since it is only me, sometimes I have to run errands, or tend to other things (and sleep!)
469-431-1771– Call to place your order today if you don't want to place an order online! (this rings at my home so please note that many times I am unable to answer the call. For those of you who have a hard time using the internet, feel free to call. If you can, email is the best way to get a hold of me.)
Purify Your Body offers FREE PRIORITY MAIL SHIPPING to the U.S. on orders valued at $100 or more. (First class shipping on orders below 1 lb weight, and shipping charges are between $3 and $8.50 only for orders under $100). If you are ordering internationally, please contact me BEFORE placing your order as exact shipping costs will be added to your order. Thanks!
We also offer FREE priority mail shipping on orders over $100 to all U.S. military bases throughout the world. We are very thankful for those serving our country, and proud to have many of them as long-time customers.
Products:
Detox Foot Pads – NutranaSilver – Mag07 – Herbal Tinctures – Zeolite